Are you looking for an awning or a cover for your patio or deck?
Alpine has got you covered!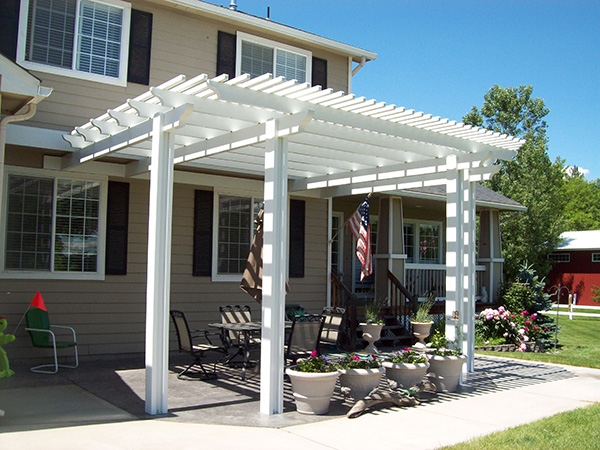 At Alpine Patio and Home, we love to take your ideas and make them our inspiration.
There are many options available in shade structures. At Alpine, we offer a variety of patio covers and deck covers to choose from. We install awnings, including both retractable awnings and fixed awnings. If you've got an outdoor space that needs a fresh look, installing an adjustable louver roof or a pergola might make it the place you have always dreamed of and Alpine Patio and Home Products can get it done!
Alpine has been covering patios, installing shade structures and more in the Spokane and Coeur d'Alene area since 1976. We install beautiful and functional safety railings, and our design team can help you create a comfortable outdoor space that lets you enjoy your landscape! And if you're looking for help with other projects, such as manufactured home setup, we offer those services too.
Don't take our word for it. Read our reviews on Google or Angie's List!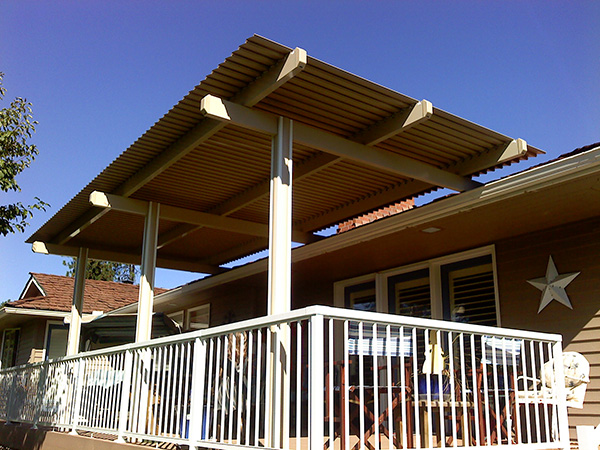 "The project was done when schedule and completed within 3 days. The crew was professional and personable. Any questions that were asked by us were answered in a professional and courteous manner. I would highly recommend this company and would definitely use them for any future projects we would have." - Frank A.
"Alpine Patio Concepts installed a 12' x 24' cover over my deck quickly and efficiently 14 years ago. It's the best money that I have ever spent on a home improvement project. The cover still looks new!! I would highly recommend their services!!" - Joel B.
Alpine Patio and Home Products is a family owned and operated small business located in Spokane, Washington. We serve Spokane, Liberty Lake and Coeur d'Alene. If you're interested in transforming your outdoor space into some place special, give us a call today and get a free estimate!
Contact Us Today For a Free Estimate!

Phone: 509-467-0600
Toll Free: 877-937-4233
Email: thad@alpineonline.net
9300 N. Market, Spokane WA